What Happened To Your Humanity?
I am writing about this because it affect me personally, I sure as hell didn't deserve to lose anything and am grateful that we got out before the storm with some of our valuables. However, thousands have lost everything and they don't need to hear what I have been seeing on the web.
There is always going to be two sides to everything. Coins, governments and stories. However in this case, I am addressing my fellow liberals who are thinking that we should treat the Hurricane Harvey victims the same way their own government does.
I have seen posts and articles about how they must deserve to lose everything because they voted for Trump, or their senators voted for certain taxes or against flooding aid.
You are the exact same as those delporables Clinton mentioned. What happened to your humanity? How can you look at someone losing their home and sit smugly saying "you deserved it?" You are worse than Trump.
People like you are not true liberals. A liberal is a person who believes everyone should have equal rights, equal pay, equal healthcare, free college, etc. If you think for a second that everyone in Texas voted for Trump, you are delusional.
The state was marked red because of the electoral college voting for Trump. Clinton won the popular vote by over 3,000,000. That's three million.
So stop with the hatred for thy neighbor and lend a hand. If you can't be nice, then shut up.
This normally isn't one of those positive love and light blog posts, but when dealing with darkness and dark people, you have to face them head on–that's what I'm doing here.
How To Help Victims Of Hurricane Harvey
Mayor Turner of Houston set up the Hurricane Harvey Relief Fund.
If you are living in Texas, here is a list of places where you can drop off donations.
People need blood. The NY Times says that there is a critical shortage and if you are in San Antonio you can donate here. If you are outside of Texas, visit the website to see how you can help.
Also, Carter BloodCare covers hospitals in North, Central and East Texas. To donate, call 877-571-1000 or text DONATE4LIFE to 444-999.
There is a food and water shortage (fresh drinking water) and you can help by donating to the Houston Food Bank and the Food Bank of Corpus Christi.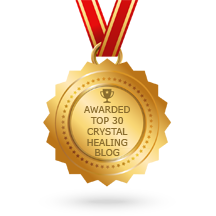 About Johnna Sabri
The Gem Diva
Hi, I am the owner of The Gem Diva's Rock Shop & Studio and this is my blog. I've been wire wrapping over 10 years and my story is unique since I've had a Grammy winning musician teach me the craft. Read more in my bio here.
The Gem Diva's Jewelry Club
The Gem Diva's Jewelry Club is an affordable way to grow your handmade wire jewelry collection. I love making jewelry and want to spread the love and light through my creations.
Each month, you will receive two beautiful pieces of handmade jewelry from me. There are a variety of styles and all will be made with real healing crystals, cleansed and blessed with a loving intention set for you.
Free Gift--Just Take IT!
Sign up and get three guides I've written about healing metals, my guide to buying wire jewelry and some crystals in my personal collection.
You Get:
1. Let's Get Stoned! This is an introductory guide to some of the crystals in my collection.
2. Guide To Buying Wire Wrapped Jewelry. This shows you types of jewelry, meaning of words such as gold filled and gold plated, and much more.
3. Metal Power. This talks about the healing properties of metals. Crystals are not the only ones that heal, ya know.
And you also get free updates on minerals, crystals, spiritual growth and so much more!
Earthy Elegance and Beauty
I listen to every gemstone and crystal to create a unique and one of a kind design that speaks to your soul with earthy elegance and beauty.
How It Works
I have a wide selection of crystals to choose from or if you have your own I can design something with it. I'll deduct shipping out of the cost (shipping your crystal to me).
You also have several metal options to choose from. My pricing guide is below, as well as a special pendant deal.
Custom Pendant Deal with Free Crystal $29
Your pendant is designed with copper and you can choose one of the following crystals:
Rose Quartz
Green Fluorite
Raw Emerald
Clear Quartz
Citrine
Amethyst
and more!