I am going to start this by saying we are the lucky ones.
My husband had a job offer in North Carolina. So we left Houston in early August to go and see the area. We packed enough for a month, and something told me to take my crystals, jewelry and tools. Since we were closing the Houston store in September, I thought two birds and one stone.
This move saved my basic tools and crystals and jewelry. I didn't get all the crystals though. And I lost the singing bowls, display stands, my art I did for the empty walls and, honestly quite a bit.
I was told by a client and a neighbor that the neighborhood where the store (and our apartment) is was underwater. We are in North Carolina right now, safe, dry and grateful.
Our apartment furniture, our pots and pans for cooking, half of my personal gem collection (many which were gifts), our clothes–all gone.
I had a lot of selenite left behind, which is water soluble. All those crystals left behind. At first, I grieved hard but I have come to realize that Houston needed those crystals. Houston is strong–I've met so many wonderful people there–and Houston will make a comeback.
My husband and I do need a lot, but right now our needs aren't as urgent as many others. So if you are reading this post and are wanting to know how you can help me, here is how:
You can support my business. Buy my jewelry.
Donations. I am not asking for donations for myself. I am asking that you give to these organizations instead:
Mayor Turner of Houston set up the Hurricane Harvey Relief Fund.
If you are living in Texas, here is a list of places where you can drop off donations.
People need blood. The NY Times says that there is a critical shortage and if you are in San Antonio you can donate here. If you are outside of Texas, visit the website to see how you can help.
Also, Carter BloodCare covers hospitals in North, Central and East Texas. To donate, call 877-571-1000 or text DONATE4LIFE to 444-999.
There is a food and water shortage (fresh drinking water) and you can help by donating to the Houston Food Bank and the Food Bank of Corpus Christi.
This area is just a few minutes drive from the store and our apartment. I don't have images of those and am only going by what people have told me. Hopefully I will know more soon. As I've said before, we are lucky and grateful. And my heart and prayers are with those severely affected.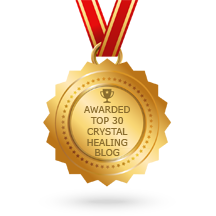 About Johnna Sabri
The Gem Diva
Hi, I am the owner of The Gem Diva's Rock Shop & Studio and this is my blog. I've been wire wrapping over 10 years and my story is unique since I've had a Grammy winning musician teach me the craft. Read more in my bio here.
The Gem Diva's Jewelry Club
The Gem Diva's Jewelry Club is an affordable way to grow your handmade wire jewelry collection. I love making jewelry and want to spread the love and light through my creations.
Each month, you will receive two beautiful pieces of handmade jewelry from me. There are a variety of styles and all will be made with real healing crystals, cleansed and blessed with a loving intention set for you.
Free Gift--Just Take IT!
Sign up and get three guides I've written about healing metals, my guide to buying wire jewelry and some crystals in my personal collection.
You Get:
1. Let's Get Stoned! This is an introductory guide to some of the crystals in my collection.
2. Guide To Buying Wire Wrapped Jewelry. This shows you types of jewelry, meaning of words such as gold filled and gold plated, and much more.
3. Metal Power. This talks about the healing properties of metals. Crystals are not the only ones that heal, ya know.
And you also get free updates on minerals, crystals, spiritual growth and so much more!
Earthy Elegance and Beauty
I listen to every gemstone and crystal to create a unique and one of a kind design that speaks to your soul with earthy elegance and beauty.
How It Works
I have a wide selection of crystals to choose from or if you have your own I can design something with it. I'll deduct shipping out of the cost (shipping your crystal to me).
You also have several metal options to choose from. My pricing guide is below, as well as a special pendant deal.
Custom Pendant Deal with Free Crystal $29
Your pendant is designed with copper and you can choose one of the following crystals:
Rose Quartz
Green Fluorite
Raw Emerald
Clear Quartz
Citrine
Amethyst
and more!