Magic of the Now
Close your eyes and go deep within
Let the music carry you to the edge
And over
Softly as you embrace the deep waters
of your soul
Hear voices of purity echoing against the wind
Messages in a higher language
Purity and beauty that only your soul can know
Breathe in slowly as the shadows lenghten
Do not be of fear but of strength
As you face your inner demon
Who isn't a demon at all, but a piece of you
That was broken off by hurt and agony
See past the darkness and know thyself
Embrace yourself in the magic of the now
Only you can choose healing for your soul.
Even God needs your permission so grant it
Open that door and believe
You are whole
You are loved
You are free
You are blessed
Breathe in and see with your eyes closed
Who you really are
Rise up and fly
And realize that every moment
Is a part of the magic of the now.
You are the magic of the now
Embrace yourself and be whole
Poem by Johnna Sabri, Photography by Allef Vinicius on Unsplash
Johnna Crider Sabri is a jewelry designer who works with real crystals and gemstones.
She was taught her craft by Grammy Award Winning Guitarist, Daryl Thompson (son of Eli "Lucky" Thompson) who also set her on her path to the development of her individual gifts.
As an Empath, Johnna is able to sense the unique energy of each crystal she works with and design it in such a way that the style compliments the crystal.
Johnna has been designing wire wrap jewelry for 10 years (started in 2007) and is always tweaking her unique styles.
Her work has placed her on the paths of many who need more than jewelry and that's what this blog is about: shining a positive beam of light into the world. Read her full bio here.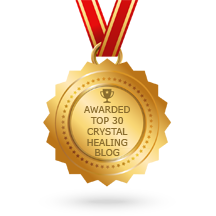 Latest Healing Crystal Designs
~Free Shipping in the US~